How does transmog work in Diablo 4?
Transmogrification (or "transmog" for short) allows players to change an item's look without changing its power. In Diablo 4, transmog is done at the Wardrobe, found in all Regional Capitals.
Which items are eligible for transmog?
Players can use transmog on all of the following gear slot types:
Changing Jewelry's appearance
While Jewelry isn't included in the list, its look can be changed via the Wardrobe's Apperance tab with one of dozens of presupplied looks (the same ones during the character creation process).
TOP
Diablo 4 SteelSeries hardware
D4 Aerox 5 Mouse
180 hr. battery life
Wireless
D4 Arctis Nova 7
38 hr. battery life
Wireless
D4 QcK Mousepad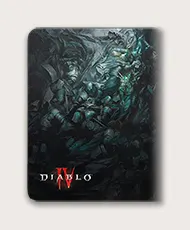 Micro-woven cloth
35.43" x 15.75"
TOP
Using the Wardrobe's transmog UI
Inside the Wardrobe, players can select each of their item slots to see that slot's available transmogs. Note that Weapon and Offhand slots are shown under the "Items" tab. Players can also choose to show no item on their character model for that slot (the "X" icon), or return to the slot's equipped item's original look (the icon with a Helm and transmog symbol above it).
Once a player has chosen all of their items' transmogs and Armor dyes, they can save the look as a Wardrobe Ensemble to make it easily accessible in the future.

Transmog symbol on items
Items that have a transmog on them display an interlocking icon in the Inventory screen:
TOP
Trending Diablo books
Horadric Vault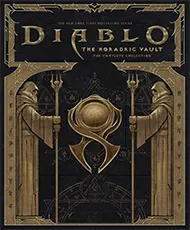 Diablo Tarot Cards
4.9 / 5 rating
78 tarot cards
Horadric Library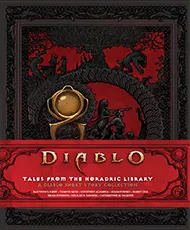 TOP
Unlocking transmogs
Salvaging items
The most common way players will unlock new transmogs is by salvaging items at the Blacksmith. If an item has a new transmog to unlock, it'll display an "Unlocks new look on salvage" message in orange at the bottom of the item's description.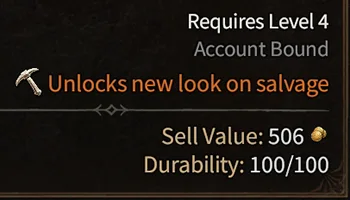 Cosmetics Shop
Diablo 4's Cosmetics Shop has dozens of transmog sets available. The sets are:
Class-based: although some items from the set can be equipped by multiple classes
Purchased with Platinum: this is Diablo 4's real-money currency
Cosmetic-only: these items offer zero power boost
Made up of individual items: players can equip all or some of a set's pieces
Seasonal Content
Each Season brings new transmogs to unlock that can be earned via the free and premium tiers of the Season Pass system.
PvP rewards
As players earn Red Dust currency in the Fields of Hatred, they can purchase pieces of the Killer's set, which is sold by the Odds and Ends Vendor. Below are the pieces' Red Dust cost:
| | |
| --- | --- |
| Killer's Guise | 90,000 |
| Killer's Vest | 90,000 |
| Killer's Hands | 75,000 |
| Killer's Boots | 60,000 |
| Killer's Leggings | 75,000 |
TOP
Trending hardware for Diablo 4
Alienware AW3423DW
34.2" curved
175Hz refresh
Asus ROG Ally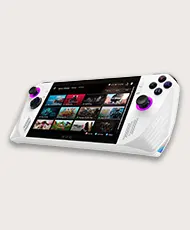 Secretlab Titan Evo
SoftWeave fabric
3 chair sizes
TOP
Changelog
| | | | |
| --- | --- | --- | --- |
| | 1.0.3 | Refreshed guide with Release transmog information | |
| | Beta | Refreshed guide with Open Beta transmog information | |
| | Beta | Added sections on transmog from salvaging & Cosmetics Shop | |
| | Alpha | Added section on transmog as PvP reward | |
| | Alpha | Published original | |