Vendors
Misc
Wildlife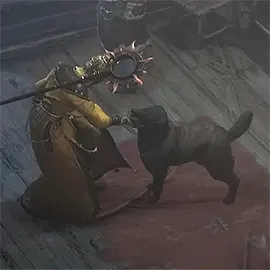 Animals like dogs, deer, rabbits, and snakes inhabit Sanctuary, making it feel like an immersive place.
1
1 min
Most NPCs of any Diablo game
Diablo 4's towns and villages are inhabited by more NPCs for players to interact with than ever. Each NPC offers unique services and wares, like the Alchemist's ability to upgrade Healing Vials and create Elixirs, and the Occultist's extraction of Legendary affixes from items to create Legendary Aspects. Because Blizzard wants Gold to be valuable, NPC fees won't be cheap, and will rise as players advance in level.