Class descriptions
Class skills
Class mechanics
Campfire screen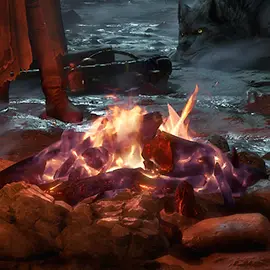 The game's class selection screen shows the classes sitting around a campfire, known as "campfire screen."
1
3 min
Class quests
At the moment, only the Rogue gets access to class specific quests. Other classes may or may not get them.
1
1 min
Fifth class
The Necromancer was unveiled as Diablo 4's fifth and final class in June 2022. More may come in expansions.
1
3 min
Five classes with distinct gameplay
Diablo 4 features five classes. The Barbarian (melee combat) and Sorcerer (spell casting) are more pure in their gameplay styles, while classes like the Druid and Rogue are a hybrid of melee, ranged, and magic. The Necromancer raises and explodes the dead. Each class has a special mechanic that helps set them apart, such as the Barbarian's Arsenal System, the Sorcerer's Enchantment System, and Rogue's Imbue System.