Crafting components
Crafted items
Elixirs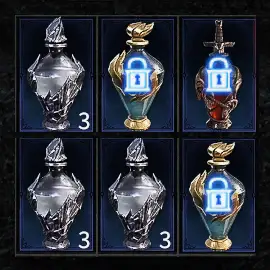 Elixirs give 30 minute bonuses to characters, providing offensive, defensive, and Experience buffs.
1
1 min
Healing Potions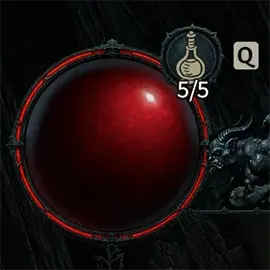 Players can upgrade their Healing Potions at the Alchemist, improving their instant healing amount.
8
2 min
Incense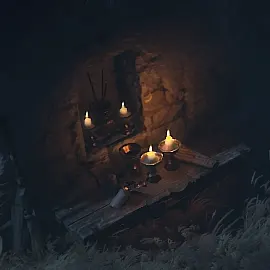 Similar to Elixirs, Incense also gives temporary buffs, but to all members in the player's Party.
1
1 min
Crafting NPCs
More advanced crafting system
Diablo 4 ups the ante in terms of crafting unique, powerful items that fit your character and play style. Crafting elements like armor dyes, gems, runes, sockets, and transmog return from past Diablo games. New are Legendary Aspects, which allow players to extract a Legendary affix from a Legendary item and use it to upgrade another item. Also, crafting components will have a special inventory tab.