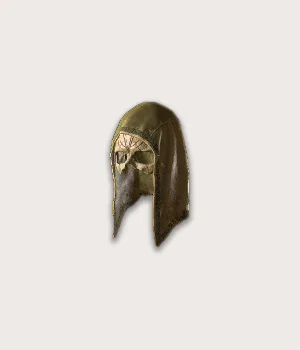 +[732-1,359] Maximum Life
[4.4-10.0%] Cooldown Reduction
[5.0-12.0%] Resource Generation
+[20-28] All Stats
Gain [10.0-20.0%] Damage Reduction. In addition, gain

+4

Ranks to all Skills.
Harlequin Crest lore
"This headdress was once worn by an assassin disguised as a court mage. Her treachery was unveiled, but not before she used its magic to curse the king's entire lineage."

The Fall of House Aston
TOP
Diablo 4 SteelSeries hardware
D4 Aerox 5 Mouse
180 hr. battery life
Wireless
D4 Arctis Nova 7
38 hr. battery life
Wireless
D4 QcK Mousepad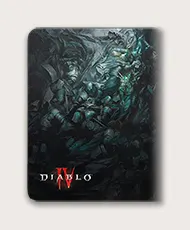 Micro-woven cloth
35.43" x 15.75"
TOP
Harlequin Crest examples
Ancestral, 820 Item Power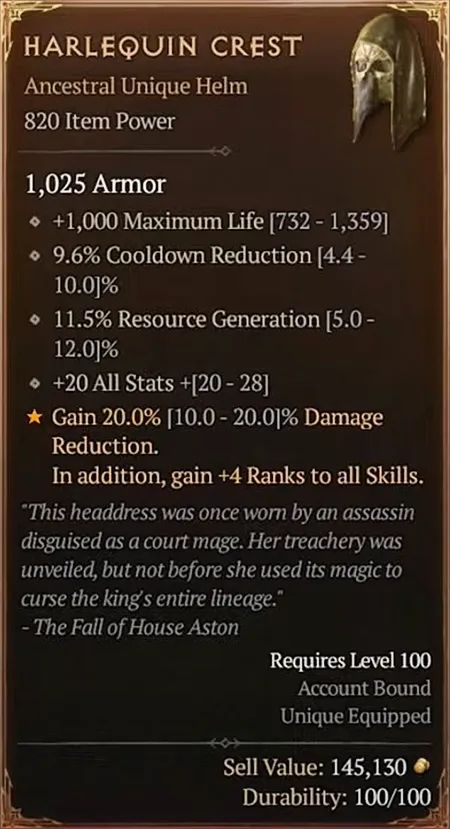 First known Shako drop
On June 9, 2023, the first (known) Ancestral Shako dropped to a Korean player. This was confirmed by Blizzard's Adam Fletcher on Twitter: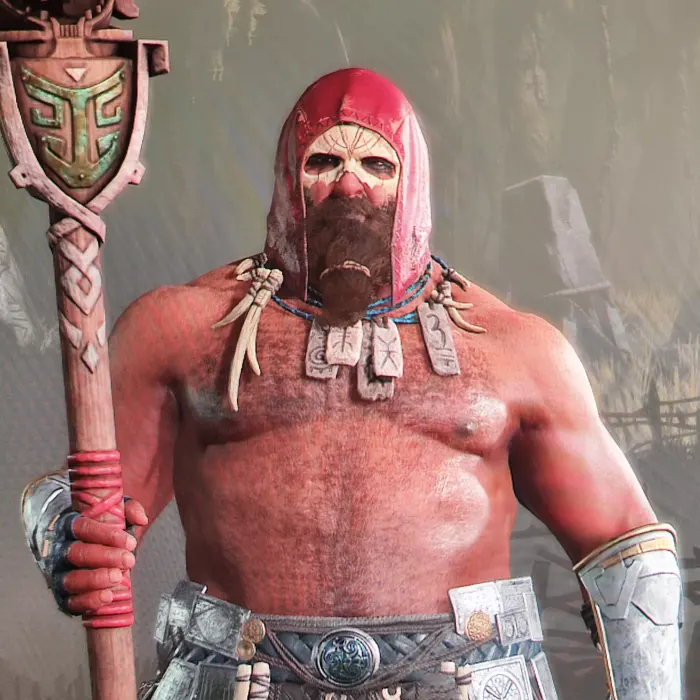 Harlequin Crest (aka Shako) is one of the rarest and most sought-after Diablo 4 items. It's a Unique Helm that's filled with desirable affixes, like +Ranks to all Skills, +Resource Generation, and Cooldown Reduction.
.
TOP
Trending Diablo books
Book of Tyrael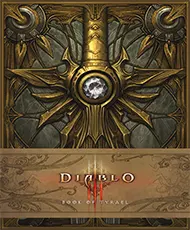 Book of Adria
Diablo Cookbook
TOP
Changelog
| | | | |
| --- | --- | --- | --- |
| | 1.0 | Added first Shako Diablo 4 drop information | |
| | Beta | Published original | |