How big is the Diablo 4 map?
Blizzard announced that Diablo 4's world map will be massive compared to past Diablo games [1], weighing in at 10 to 20 times larger. The map will be open, with the world's 5 regions seamlessly connected, and have longer distances perfect for traversing with a mount.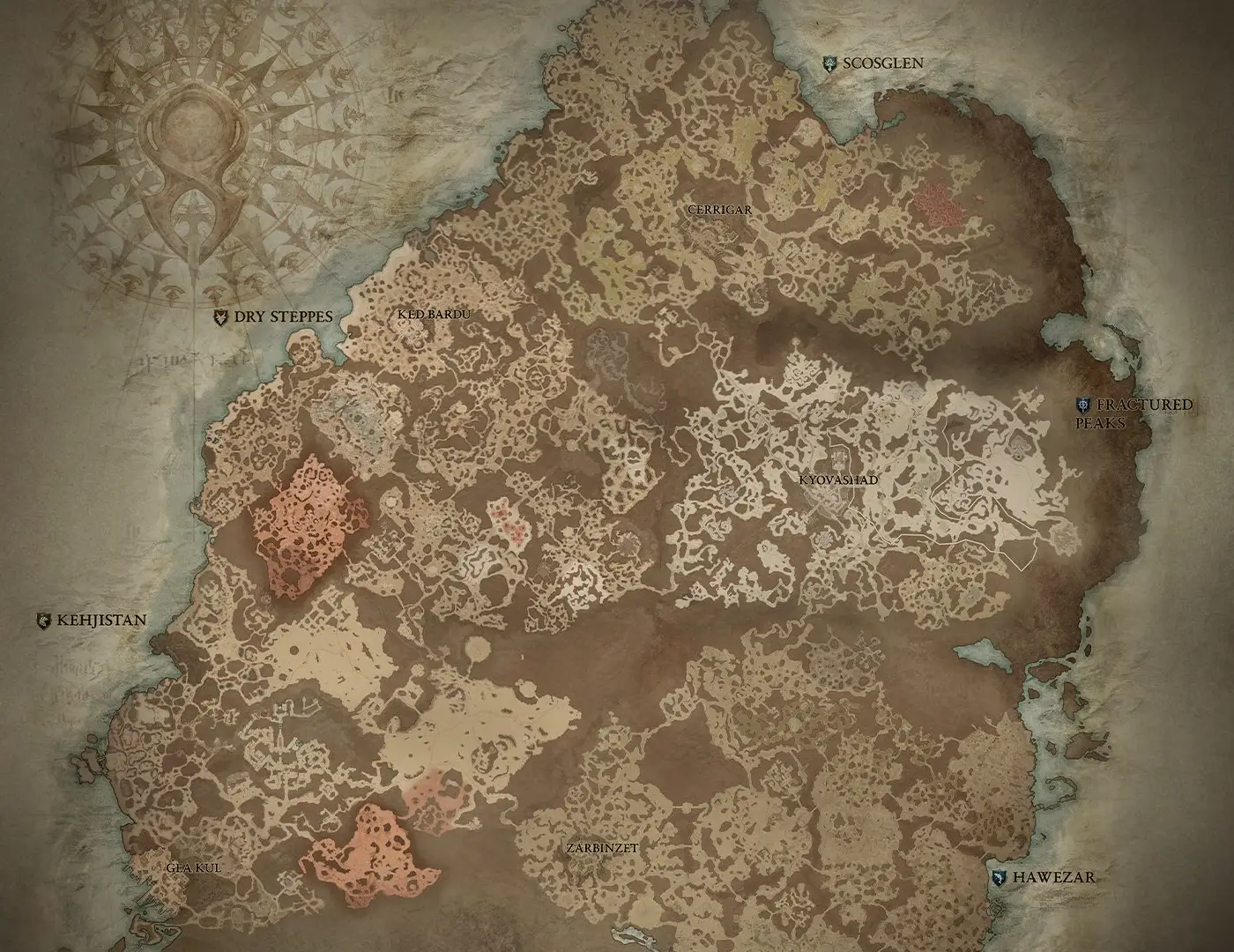 What is Estuar?
Estuar is the continent that Diablo 4 takes place on. Sanctuary consists of 2 continents separated by the Twin Seas, and Estuar is the eastern one. Diablo 4's storyline takes players through the top two-thirds of Estuar. The bottom of Estuar, filled with marshes, jungles, and mountains, may be reserved for a future expansion or Season.
Estuar Wanderer Challenge
Ambitious players that discover/explore every area of the game's 5 Regions fulfill the requirements of the Estuar Wanderer Challenge and receive the Trade Consortium Tack Mount Armor.
TOP
Diablo 4 SteelSeries hardware
D4 Aerox 5 Mouse
180 hr. battery life
Wireless
D4 Arctis Nova 7
38 hr. battery life
Wireless
D4 QcK Mousepad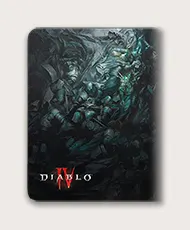 Micro-woven cloth
35.43" x 15.75"
TOP
Map size comparison to past Diablo games
During Diablo 4's development, Blizzard shared illustrations showing how the Diablo 4 world size dwarfs those of past Diablo games.
Diablo 1 map size comparison
Diablo 2 map size comparison
Diablo 3 map size comparison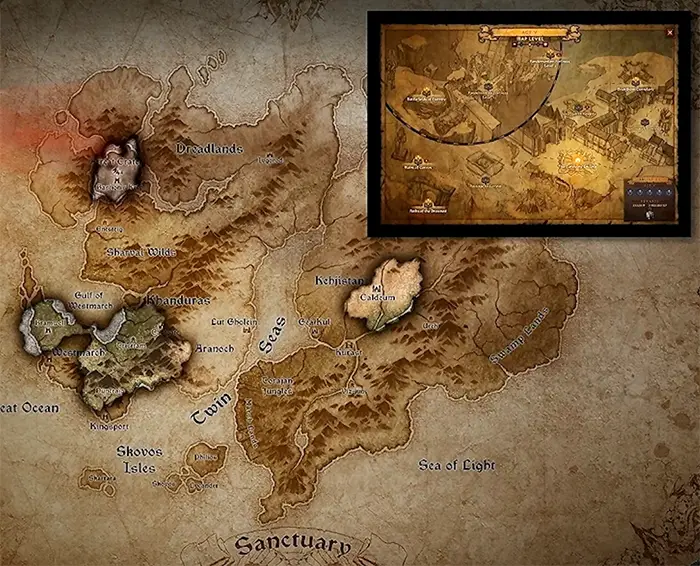 TOP
Trending Diablo books
Book of Tyrael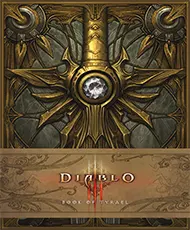 Book of Adria
Diablo Cookbook
TOP
What does the full map of Sanctuary look like?
The rest of the world of Sanctuary will likely be unlocked in future Seasons and expansions. This includes the lower part of the right continent and the enter left continent. The below map comes from Blizzard's Book of Lorath print book.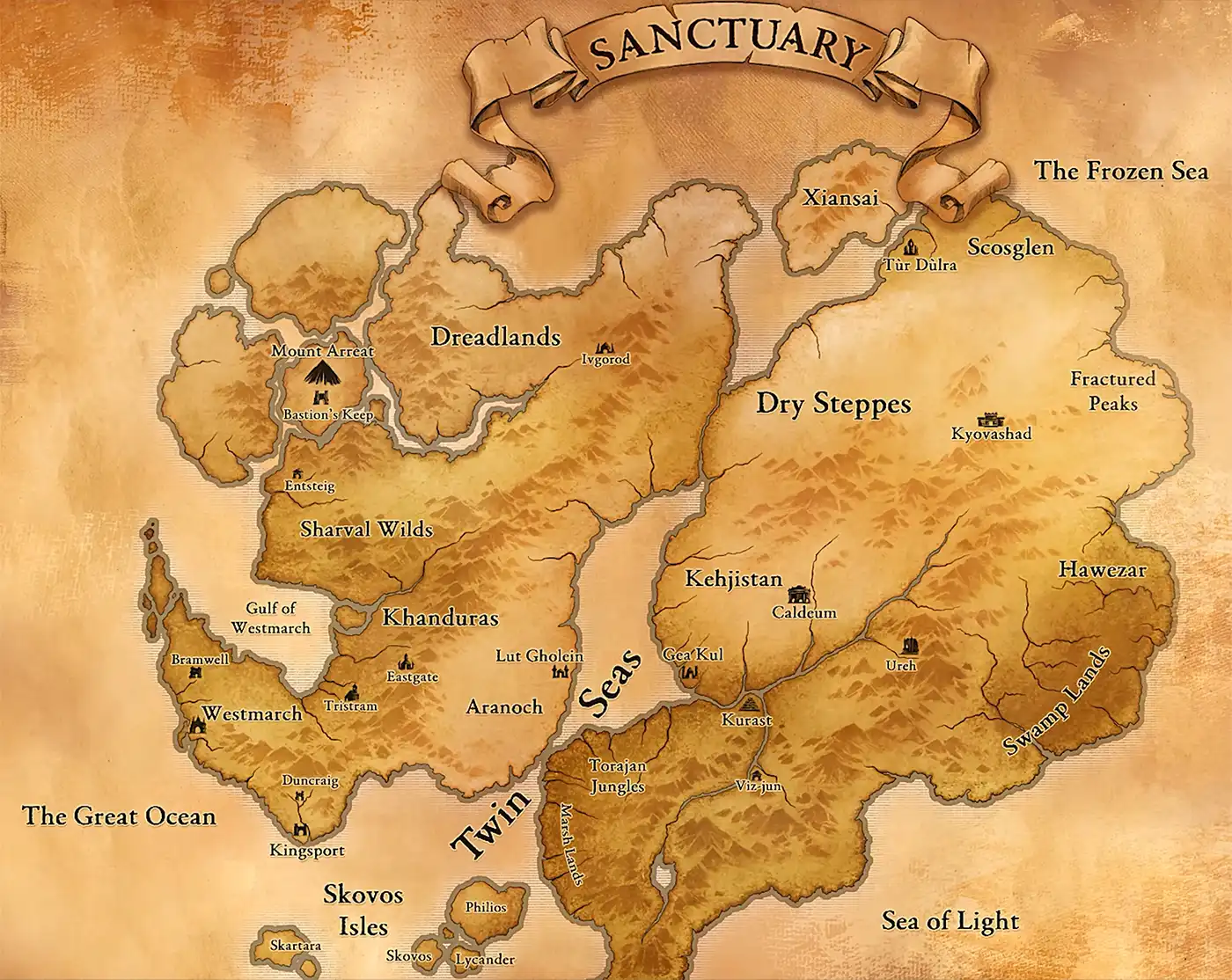 Map from Diablo 4 Collector's Edition
Compare this with the (real) cloth map included in the Diablo 4 Collector's Edition, which only shows Diablo 4's playable area (i.e., the upper part of the rightmost continent).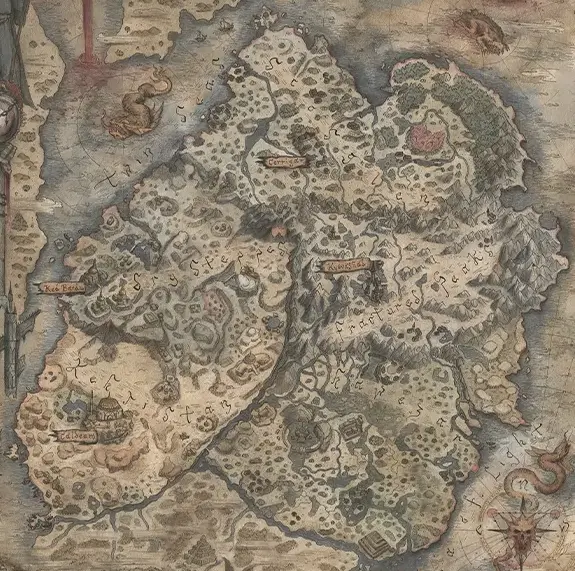 TOP
Trending hardware for Diablo 4
Alienware AW3423DW
34.2" curved
175Hz refresh
Asus ROG Ally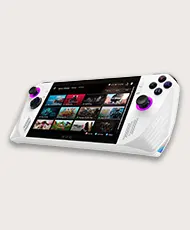 Secretlab Titan Evo
SoftWeave fabric
3 chair sizes
TOP
Changelog
| | | | |
| --- | --- | --- | --- |
| | 1.0.2 | Added section on Sanctuary's Estuar continent | |
| | 1.0 | Refreshed guide with Release world size information | |
| | Beta | Added full Diablo IV map size from Book of Lorath | |
| | Beta | Added playable area map from Open Beta | |
| | Alpha | Published original | |